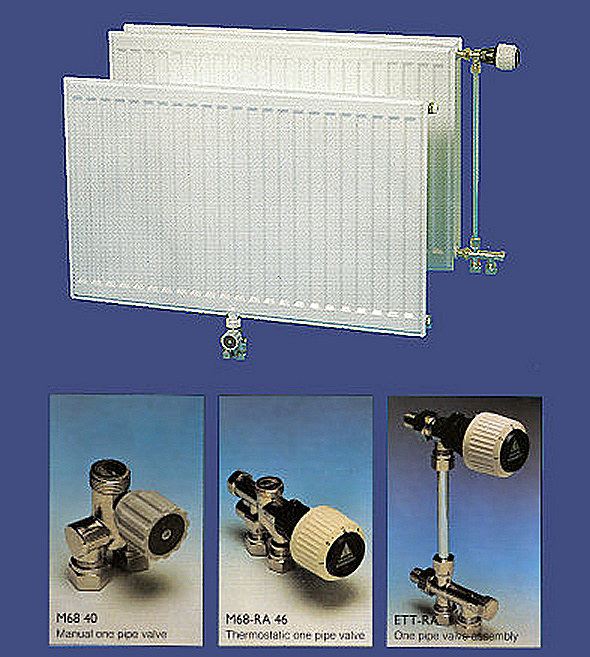 EURO.B 2000
Euro.B 2000 are the sole UK distributors of Swedish TKM one pipe valve equipment and radiators for  district heating systems.
We specialise in the supply of replacement parts and can usually supply parts to any location in the UK within 48 hours.
The TKM/M68-RA control valve, as shown opposite, is the only radiator control valve on the market with optional direction of flow.
The latest addition to our range, the Special TKM Connection allows the connection to be on the right hand, left hand or centre of the radiator.
Go to our products page to see some of the other Uni-Belkon/Fellingsbro TKM radiators and valves.
For further details or to order replacements parts call us on 07971 878071 or use the form on our contact page to send us an email.